If It Qax Like A...
March 17, 2006 : Science Friday: What Dreams May Come
Would I like to draw a Qax? DarkSyde asked me. Sure! I wrote back. I just need one little detail: what in heck is a Qax?



"One of the most imaginative aliens ever dreamed up are the Qax from Stephen Baxter's Xeelee Sequence. Qax biology is based around chemical hyper-cycles embedded in convection cells. A Qax is millions of such cells arranged on the sea surface in a branching pattern covering several miles. Each cell is as wide as a coffee can lid, languidly bubbling like chocolate with nested eddies down to the microscopic level; they're highly organized, living storms."
Okay! Got it!
I constructed the critturs out of multiples of an actual photo of a convection cell, framed in a hex grid.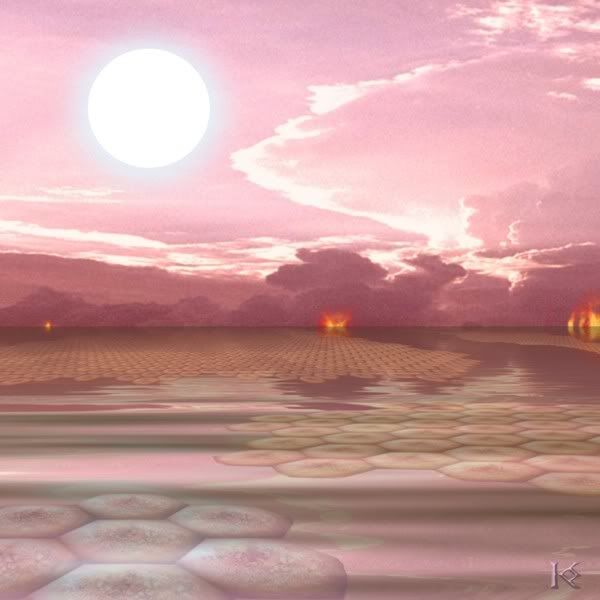 On a simmering ocean world, under an oversized blue-white star, the tendrils of one Qax reach out to the limb of another in the distance. The bluish sunlight is filtered and scattered to a pinkish orange by a dense blanket of CO2 spiked generously with hydrocarbon and sulfur compounds. Undersea volcanoes light up the horizon and belch more toxic gas into the air.