How My Art Got Onto the Front Page of DailyKos
It all started on Nov. 26, 2005, when Daily Kos "Science Friday" author DarkSyde announced
that he and others would be putting together a book of science essays as a fundraiser for YearlyKos, the first annual convention for the Daily Kos community. He put out a call for help of various types, including artwork, and this proposed scene caught my eye:
A primeval earth around 4 billion plus years ago--this is a biggie and could be considered for the cover, would need to show a lifeless reddish-blue ocean and craggy lifeless beach, with a single over-sized moon in a smoky, yellowish sky.

Was it possible to create this scene digitally, I wondered, so as to make it look like a photograph?
So I got out my terrain-generating software, my water-generating software, a number of photos gleaned off the net, and my trusty copy of Corel PhotoPaint.

The final image, after innumerable revisions ("There should be at least one volcano. -DS" "Make the moon bigger. -DS" "Can you add some mist over the water? -DS") --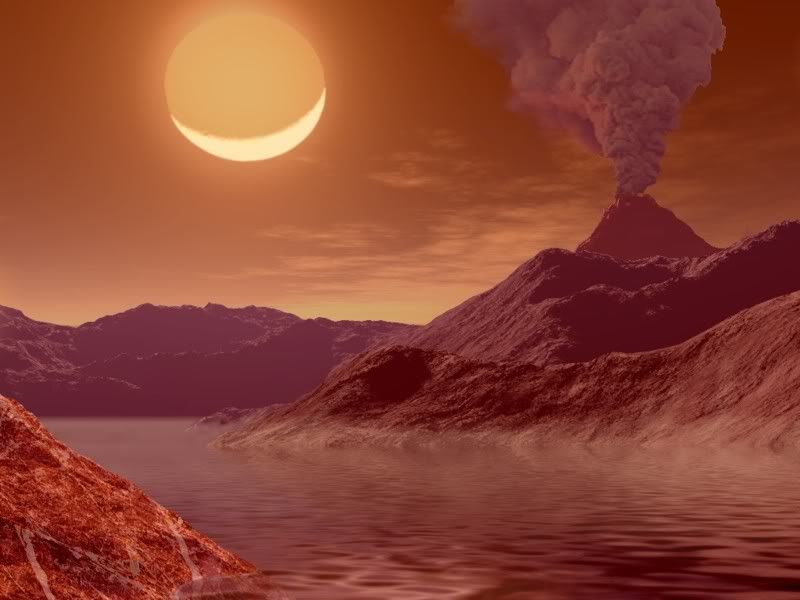 I also offered to do the cover design: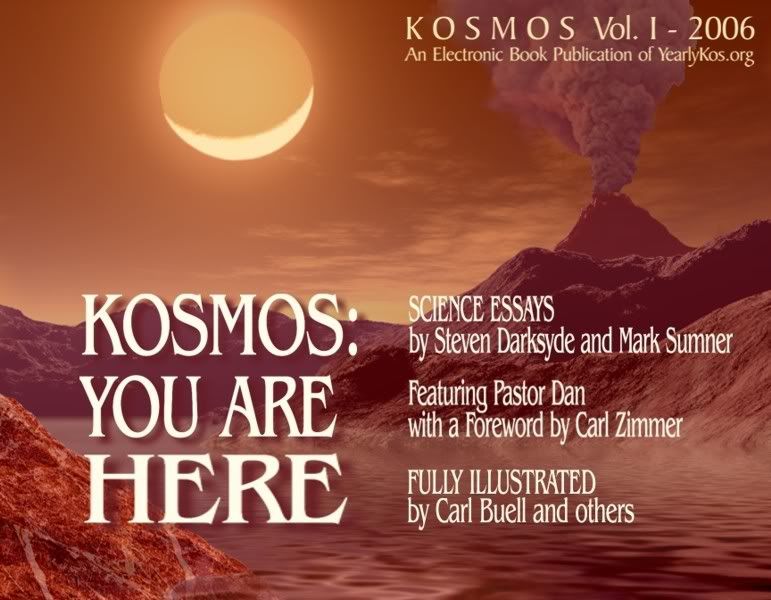 This led to my getting roped into helping with interior graphic design, editing, proofreading, and two more illos.

In the chapter "Cosmic Seasons," DarkSyde described how the world and the universe would look if time were speeded up by increments. He asked me for a night city scene, with headlights forming red and white streaks. I pointed out that this effect is easy to get photographically, and so there must be any number of such photos on the web -- which there were. However I did agree to speed up a serene Caribbean scene to 10,000 times faster than normal. One thing I've come to realize about my computer art: I like to depict the impossible -- to make visible sights that cannot be seen in any way but the imagination.
A day a second. The rising sun forms bands, tinted reddish near the horizon, marking its seasonal march—the moon a fainter silver band beside. Sky, water and tree branches blur from time-elapsed movement.
The book had its political aspects, particularly decrying the fundamentalist Christian "intelligent design" movement and its campaign to replace science with biblical teachings in the classroom. No fan of creationism myself, I did this collage/cartoon for a chapter written by Pastordan of DKos and Street Prophets fame: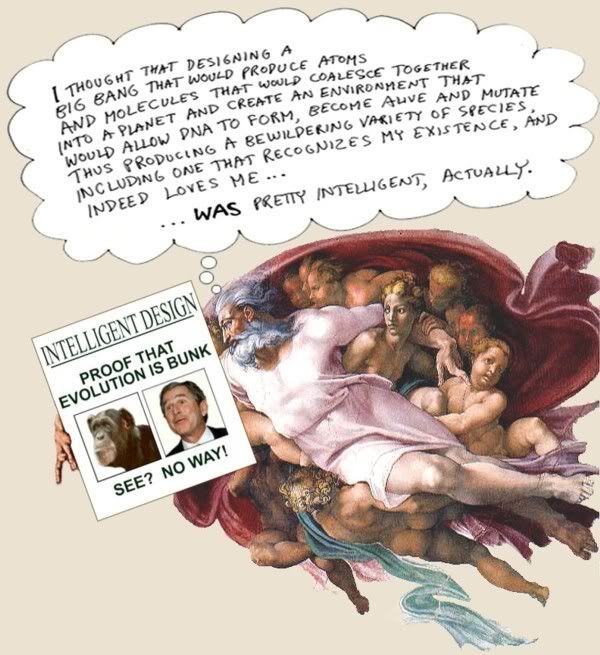 You can buy Kosmos: You Are Here here.
I've never seen a work that evokes the sheer wonder of nature and universe as powerfully as this one. That's what inspired me.
Anyway, ever since then, whenever DarkSyde needs some sort of illustration he can't otherwise scare up for a DKos post -- especially if he needs it quick -- he emails me.
Sometimes he wants graphs:
Sometimes maps:
Sometimes simple diagrams --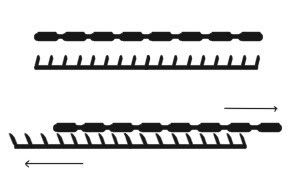 Or not-so-simple diagrams --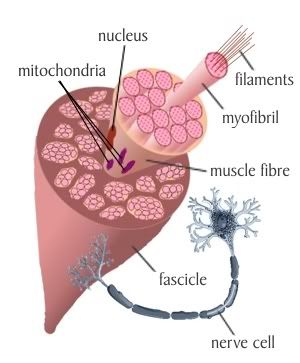 The best of them you'll see, if you haven't already, in subsequent posts.